Renewable Energy NI
Renewable energy is sustainable energy which can be harvested from the earth's natural resourc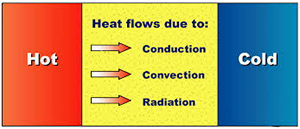 es like the wind sun and ground heat.
With a new build house with is air tight and well insulated and with a low energy demand it makes common sense to use the free energy available.  This helps to bring up your EPC score and lower your heating bill and in some cases make a profit.
What can Quinair do to help me become more energy efficient?
In a new build we would the able provide advice on air tightness and insulation to help you to a hive a low energy house or if you want to push further to a passive standard.
In existing properties we can provide an air test which would be able to help identify any air low as which if rectified could help lower your running costs and improve your EPC which could help with fun I v costs or make your house more attractive to prospective buyers.
Who needs an EPC?
Every house needs a EPC done to help sell your house and all landlords need it done before the can rent a property
Renewable Energy Review
We would be pleased to offer a free Renewable Energy Review to determine how your property can adopt best practice.  Simply contact us.